Find an Emergency Electrician right now!
We Provide Emergency Electrical Services 24 Hours 7 Days A Week In Greator London, Surrey, Guildford, Kent And Nearby Areas.
Spectacular Customer Service on the market
PureLiteElectrical provide a spectacular level of Customer Service that's hard to match.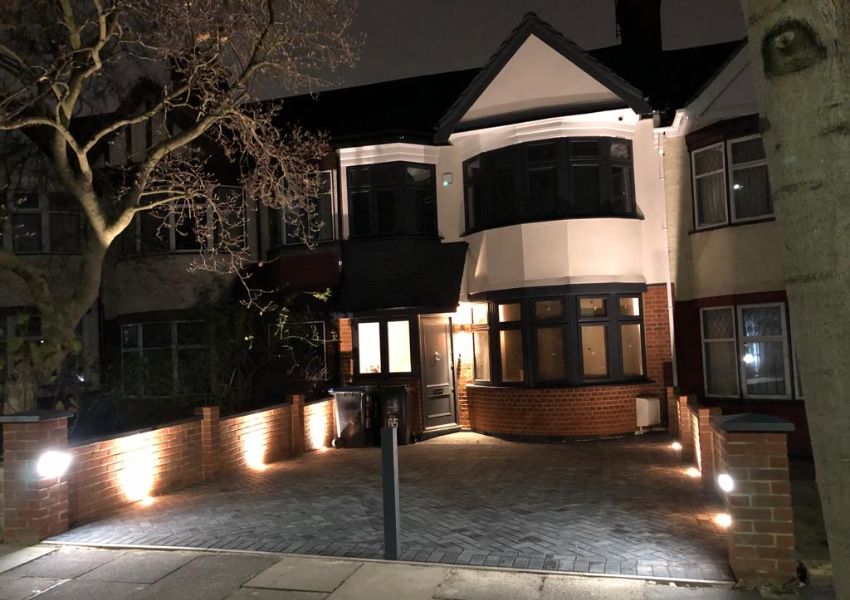 About Us
Professional Grade Residential & Commercial Electrical Services
We provide emergency electrical services 24 hours 7 days a week in greator london, surrey, guildford, kent and nearby areas. We cover all type of residential and commercial electrical work. No call out charges!
Call us to discuss your electrical needs and book a qualified electrician near your area. We cover a wide range of areas in and around m25!
Why Choose Us
Great Reasons For People Choose PureLiteElectrical
We believe on our qualified services which made us one of the best
service Provider. Our team always focuses on :
100% Guaranteed
Fully Insured
NO Call Out Charges
Quick Response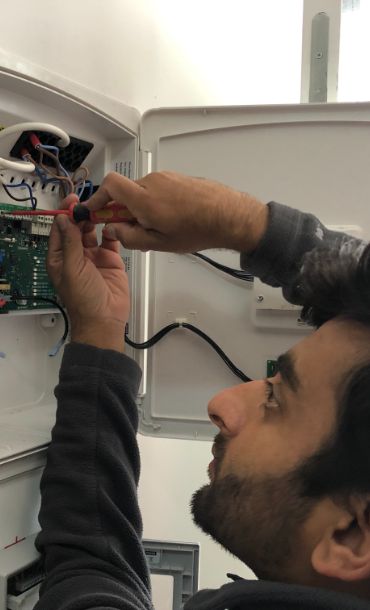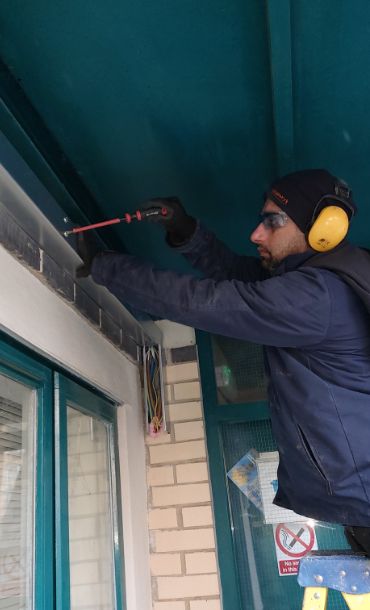 Our Services
Welcome to our services section,
We cover a large number of electrical services,
Some of them are listed below:
Emergency Electrical Work
An emergency electrician's work involves fault finding and replacing faulty circuits, consumer unit, sockets, switches and light fittings.
EV Charger Installation
We have fully qualified electricians who can install, replace and repair all popular brands of EV Chargers.
Electrical Inspection & Testing​
Our engineers are NICEIC Approved and fully experienced in carrying out EIC, EICR, PAT Testing, Car Charger testing and Certification.​
Ligthing Design And Installation​
Our expert installer are fully trained in designing and installing indoor and outdoor lighting. We provide custom designs according to our clients' specifications.​
Testimonials
What Our Client Say About PureLiteElectrical

Hafeez Ahmad Chaudhry
My experience with Purelite Electrical was amazing. Work has been carried out at an exceptional standard. I recently bought home and their Electrical team carried out all the installation and certification work. Their response time and service was extraordinary. Work was carried out within a tight timeframe. Their services included vehicle charger installation, full rewiring, consumer unit replacement, inspection, testing and certification. I have no doubt in recommending them to my friends and contacts.

My Builder Customer
Zeeshan and his brother were polite, professional and efficient. They even brought little socks to place over their shoes.
They initially came to change 4 underfloor heating thermostats but were met with lots of wiring issues once here. A quick job now took them around 2.5 hours.
They quickly figured out that the contactors were blown and then managed to reword accordingly so that 4 rooms would receive heat. They saved me money as they said that it's not the thermostats so I save around £100 as I can return them.
They were very patient as we had to test the heating once they fixed everything. They waited around an hour just to make sure and when they could wait no longer they promised to return if things weren't ok. By that point two rooms were already receiving heat where they weren't before.
Things are now working and we are very happy and would so gladly recommend them. Thanks for saving us money and not charging extra!

Jenny
Purelite Electrical provided a fantastic service – Zeeshan is professional and reliable. He did a great job putting up pendant lights in our kitchen, setting up a wireless smoke alarm system and altering some other lights for us. Highly recommend him!

Gail
I highly recommend Zeeshan for doing an excellent job. He carefully and thoroughly investigated the problem until he found the source and quickly resolved it.

Shahrukh Khan
Zeeshan was great that he turned up literally the next day to give me a quote which i accepted, followed by the service which was very clean and the very satisfactory job that was carried out by him and his team, overall great service and very happy with his work.

James
I cannot recommend Purelite Electrical Ltd highly enough. Zeeshan was vastly more thorough and professional in his assessment of the job that was needed than anyone I have ever had a quote from. He explained everything in a way that I was able to understand. The work he did was beautiful. He was professional, knowledgable, prompt, skilled and very approachable. I will certainly hope to use him again in the future.

James Scott
I normally do not post online, but I can highly recommend Rizwan of Purelite Electrical, who has recently completed some work for me. Very professional, reliable & cost effective.
Trusted By
Following is the list of some of our clients and businesses we work for: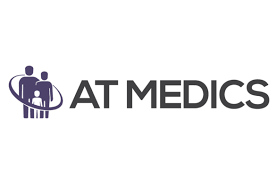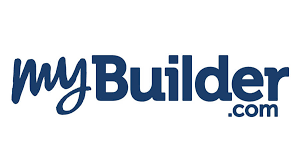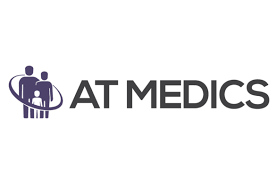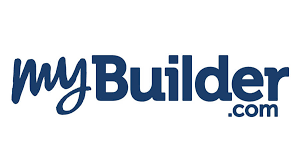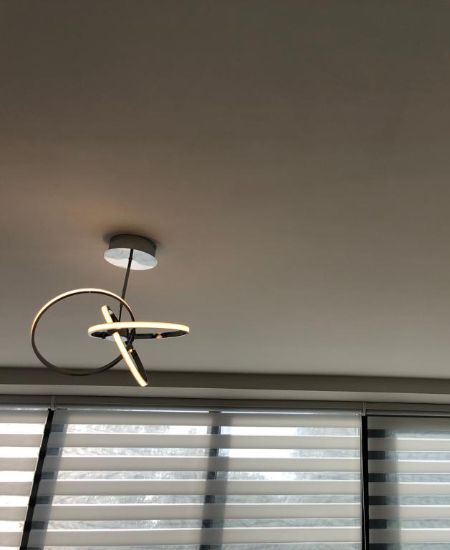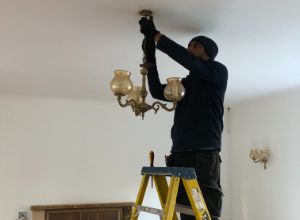 FAQ'S
Frequently Asked Question
Some of the most asked questions here asked by our valuable Customers…
Why do landlords need to carryout EICR for their properties in England?

An EICR is short of Electrical Installation Condition Report. It's a requirement to carryout EICR in all older electrical installation after an interval which is recommended in BS7671 Guidance Notes. Also depending on the previous inspection a qualified inspector or approved electrical contractor can recommended an appropriate date for carrying out a new EICR. Under new regulations Landlords are required to ensure an EICR is carried out at their property before letting it out to new tenants. In case of existing tenants they have to still carryout the EICR and provide a copy of it to their tenants. A large number of enquires have been made by landlords and property owner since the introduction of these new regulations across the England and Wales. Now so many people who were un aware of their electrical installations safety are getting to know about how to carry out EICR and what it involves.

Why should I call an emergeny electrician?

Majority of the electrician normally work between 7am to 6pm or 9am to 5pm or other hours during day times. They do 8 to 10 hour shifts usually. Therefore finding an electrician in early morning, evening, late night, midnight or any other anti social hours would be almost impossible. Here comes the need to call or hire an emergency electrician. Emergency electrician are usually available 24 hours 7 days a week. Purelite Electrical Ltd provide a quick and easy way to find the right emergency electrician. Our customer service staff are trained help and guide customers if their work is of emergency nature and if they have to call or book a normal or emergency electrician. Please give best electrician a call at purelite Electrical at 02081665144 or visit us at www.pureliteelectrical.com to get urgent assistance and book the best electrician in and around london areas. Before you call an emergency electrician, you can carryout some intial check visually e.g. signs of aparks or arcing noise in electrical appliances, switches, sockets, light fittings, spur switches, isolators, visuall damage to any of the socket, switch or light fixture etc. If there is no visual sign or noise coming from at the consumer side then check electrical cupboard and look for any visual signs of loose meter tails, supply cables, over heated protective devices, RCD, RCBO, Main Switch, Isoltator, Henley Block, Supply cutout, Supply head , Loose cut out fuse, moisture or melted pvc or liquid dripping from consumer unit, cut out fuse, isolator , old fuse unit, old fuse box, old fabric meter tails etc. In case of any of above visual signs your best approach should be to call a local or emergency electrician.

What kind of emergency electrical work do you do?

Purelite Electrical Ltd has qualified electricians to carryout almost any type of domestic, residential, commercial, farms, outdoor lighting, outdoor power, temporary event lighting, temporary event power and industrial electrical work. Our emergency electrician's approach to all types of work is agile and flexible. Our best emergency electrician's can adapt to any situation and can deliver high standard results. Our emergency electrician would be able to deal any range of electrical work such as: 1: damaged or cracked one gang / single, 2 gang / double, 3 gang / triple socket or 4 gang / quadruple socket outlet replacement. 2: damaged or cracked one gang / single 2 way switch, 2 gang / double switch replacement, 3 gang / triple switch replacement. 3: overheated / burnt wires replacement, undersized wires replacement, heat resistive wires replacement. 4: Electric / immersion water heater element thermostat replacement, electric / immersion water heater thermostat reset, electrical / immersion heater heat resistive wires connection and replacement, installation of immersion heater electrical isolator switch for peak and non peak supply. 5: Lighting fault finding , repair and replacement , ceiling lights installation, fault finding repair and replacement, wall lights installation, fault finding repair and replacement, GU10 bulbs replacement in up and downlighters, downlights, spotlight, pillar lights, wall lights, ceiling spot lights, G9 lighting installation, fault finding repair and replacement, E14 and E27 lighting installation, fault finding repair and replacement. Outdoor lighting installation, fault finding repair and replacement. 6: Faulty Oven fault finding repair and replacement, new oven / high power gas / electric oven installation, Electric / Gas hob fault finding repair and replacement, new Electric / Gas hob installation. 7: Electric / Gas Cooker fault finding repair and replacement, Electric / Gas Cooker installation, wall mounted cooker Hood fault finding repair and replacement. 8: wall mounted Cooker Hood installation, ceiling mounted cooker Hood fault finding repair and replacement, ceiling mounted Cooker Hood installation. Dishwasher fault finding repair and replacement, New dishwasher installation. 9: Washing Machine fault finding repair and replacement, washing machine installation. 10: integrated kitchen appliances fault finding repair and replacement. 11: RCD / RCBO protected circuits fault finding repair and replacement. 12: MCB protected circuits fault finding repair and replacement. RCD / RCBO controlled cleaner sockets fault finding repair and replacement. 13: PVC / Plastic consumer units or old pvc / plastic fuse boxes fault finding repair and replacement. Metal / old metal fuse boxes replacement. 14: Fault finding, repair, replacement of obsolete fabric and lead wires. 15: Fault finding, repair, replacement of SWA (Steel Wire Armoured) wires. 16: Fault finding, repair, replacement of all types of electrical cables.
There is a huge amount of electric Fault finding, repair, replacement that our niceic approved electrical engineers cover which we cannot cover in the above answer. However if your desired electrical or related task is not covered in the above answer please do give us a call on 02081665144 or visit our website www.pureliteelectrical.com and get in touch with one of our amazing staff member, who will be able to assist you remotely and book an emergency electrician visit if necessary.

Can electrical fault turn into a fire?

Yes an electrical fault can turn into a fault especially if the protective devices is not suitable for its purpose. There are many other reasons that one should consider in order to understand the reason behind electrical fires. According ot London Fire Brigade, loose wiring in electrical consumer units caused most of the fires and therefore fire regulation have been brought by the goverment to deal with these issues. After the launch of BS7671 Amendment 3 17th edition regulations, all consumer units and distribution boards with combustible material should be replaced by metal consumer units. However this type of departures are noted as recommendation a code C3 is given which means the electrical installation is satisfactory. However if there is any other fault or serious issue such as overloading, overheated cables or devices, non compatible RCD, MCB or RCBOs found in the consumer unit, the consumer unit replacement will be absolutely necessary and require a metal consumer unit. All latest metal consumer unit require competent electrician to install them and test and inspect new devices and circuits. Necessary test result such ZE, ZS, RCD TEST, CONTINUITY TEST, POLARITRY, RING CONTINUITY, INSULATION RESISTANCE TESTS, MANUAL OPERATION OF ALL PROTECTIVE DEVICES AND FUNCTIONAL TEST should then be recorded in the appropriate test schedule recommended by BS7671. In case a new circuit is added, altered or a new point added in an existing circuit, replacement of consumer unit or fuse box will result in issuing an EIC (new installation certificate) which should then be registered with Part P building authorities. All our electricians at Purelite Electrical Ltd are fully qualified and trained to perform necessary tests as mentioned above. We cover all areas in and around London. If you would like further information on electrical fixed wiring testing or certification or if your enquiry is regarding portable appliance testing (PAT Testing / in service appliance testing), you are at the right place, please give our dedicated emergency electrical team a call in order to book the best electrician for your job.

How much an emergency electrician charge per hour?

Hourly charges of emergency electrician depend on the nature of work, time of the day or night, call out charges, day of the week or weekend, time needed to get to the client's location and parking etc. If the client is located in a toll area such CCZ Central London congestion charge zone, ULEZ or extended ULEZ areas in and around, the hourly can cost will be slightly higher compared to other areas. Usually emergency electricians charges start form £150 an hour in and around London areas. It would be best to give the emergency electrician a call and find out about their emergency charges before booking their services. In some cases, customers are in rush to book emergency electrician and they forget to ask and confirm about emergency electrical work charges and it can sometime causes inconvenience for both the engineer and customer later on. At purelite electrical, we are very clear on our charges and make sure we charge customer for the work we carryout instead of adding any call out charges. We have a no call out charges policy. Therefore our engineers will only charge customer if he perform fault finding and repair work as far as it's possible to do. We also ensure that we don't carryout any unnecessary work without clients permission prior to carrying out the work. Our customers usually leave their feedback online at google and trustpilot. Please feel free to look up Purelite electrical pages on google, trust pilot, my buildor, next door and my job quote etc. If you would like to hire a reputable emergency electrical company to carryout your electrical work then please give us a call at 02081665144 or visit us at www.pureliteelectrical.com to book a competent and right person for your electrical job. All our electricians are City and Guilds 18th edition qualified and NICEIC registered approved contractors. Purelite Electrical Ltd NICEIC registration check can be carried out at niceic.com. you can enter Purelite Electrical Ltd or its registration number 605167. Purelite Electrical Ltd is registered in England. As a professionally established company and have numerous happy clients, we always advise our clients to please do their in depth research before hiring an electrician or emergency electrician for their job. Unfortunately there are so many people without the right trainig and qualifications who are operating as electricians. These individual scam people and can leave their electrical installation in a worse condition.

What is an RCD device?

RCD stand for Residual Current Device. This device is very sensitive compared to traditional fuses or MCBs. RCD protect individuals from earth leakage fault. An earth leakage fault can occur if a live wire touch an exposed conductive part. Earth leakage could also be an issue in some electronic devices, fluorescent tubes and bulbs or LEDs. RCD is constructed of two coils of live and neutral and it monitors imbalance between both coils. Leakage current arising from any of the live conductor phase or neutral can cause the imbalance and it result in tripping of RCD device.

What is an RCBO device?

The RCBO or compact RCBO offer both MCB and RCD functions in one device. In order to understand RCBO's functions fully, one should understand how an MCB and RCD works. RCBO are costly but are very efficient. In emergency electrical work, it is much easier to fix a fault related to RCBO controlled circuit compared to an RCD controlled circuit. RCBO have their own test buttons and a manual test can be performed on quarterly basis by a consumer to check if they are functioning properly. In case an RCBO test button doesn't work and trip the device, it may have been damage due to an interanl fault or due to a high fault current Pfc in the circuit. You should call a local electrician depending on the area you live or you should call an emergency electrician like Purelite Electrical who have fully trained and competent electrician to deal with any complex electrical issues. You can also call our friendly customer service team who would be able to advise you on the next course of action to stay safe and if necessary they will book an emergency electrician who will reach to you within an hour in most cases.

How to reset an RCD or RCBO device?

Resetting an RCD or RCBO devices require basic electrical knowledge. These devices should not be reset if there is any potential risk of short circuit, earth leakage or fire can occur. After ensuring the above situations, the reset procedure should be carried out as follows:
RCD Reset Procedure: RCD is usually controlling 4 to 6 circuits and in case of any of the above mentioned faults in one of these circuits RCD would trip, so in order to reset RCD to upward position, all MCB devices should be turned off. Next RCD device should be turned on and then MCB devices should be turned on one by one. Usually only one MCB or circuit is faulty so as soon as the faulty circuit's MCB is turned on in upward position it will cause the RCD to trip. In this case the faulty MCB should be left in off position and the remainig MCBs should be turned on. This method will allow your installation to partially turn on and it will give you some extra time to look for a local or emergency electrician. An emergency electrician will perform further investigation with his multifunction test device and will then be able to resolve the fault usually within the first hour or so. At purelite Electrical we have best electricians who are ready to resolve any of your electrical issues. We are proud to offer all type of electrical and emergency electrical services. Please look no further and give our competent electrician a call 02081665144 or vist our website at www.pureliteelectrical.com.
RCBO Reset Procedure: Resetting RCBO is straight forward as long as the above mentioned checklist is followed. If it's safe to do so, unplug all the devices on the circuit and try to reset RCBO in upward position. If it goes back up without any spark or tripping then the fault is in one of the appliance. If the RCBO cannot be reset by following the above procedure then the fault could be in the fixed wiring and that may required a competent electrician to look at it and carryout further investigation with appropriate testing devices. Any attempt to alter wiring or removing fault temporarily by removing circuit protective conductor cpc can result in injury or serious consequences. Therefore only qualified and competent electrician should be used to carryout the work.
Qualifications & Endorsements
Purelite Electrical Ltd is the name you can trust. We are proud to be qualified and member of the following: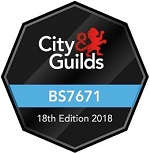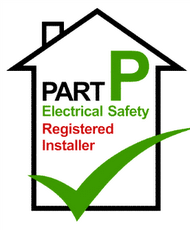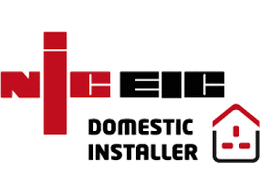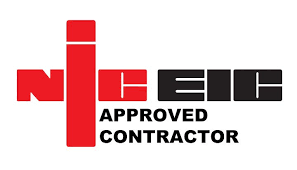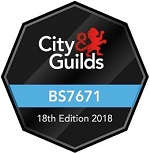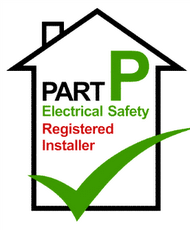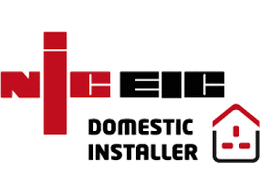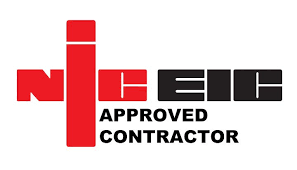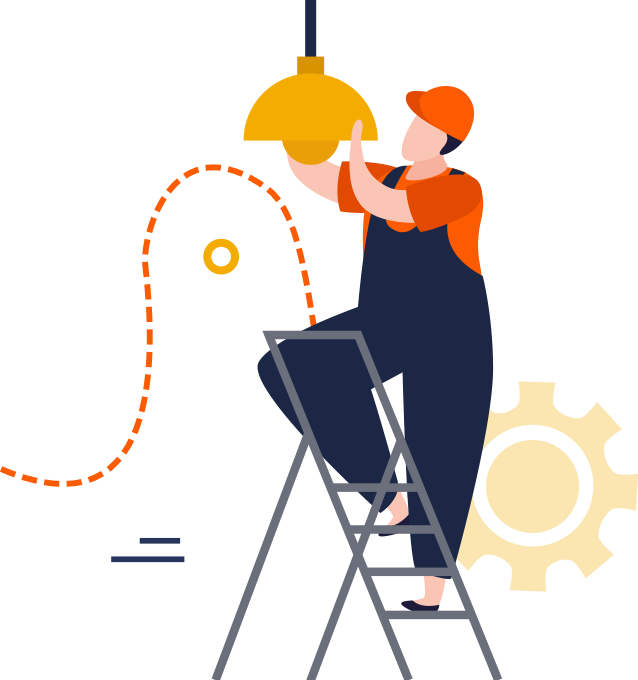 Contact
Need Electrical Services Help?
Don't hesitate to call us on any Electrical Service, our team awaits your call.
For Emergency
Payment Methods
Emergency Electrician Payment methods
Here is a list of some of the most popular methods of payments that we are accepting: Apple pay, Samsung pay, VISA, MasterCard, JCB, and telephonic payments via card, or cash.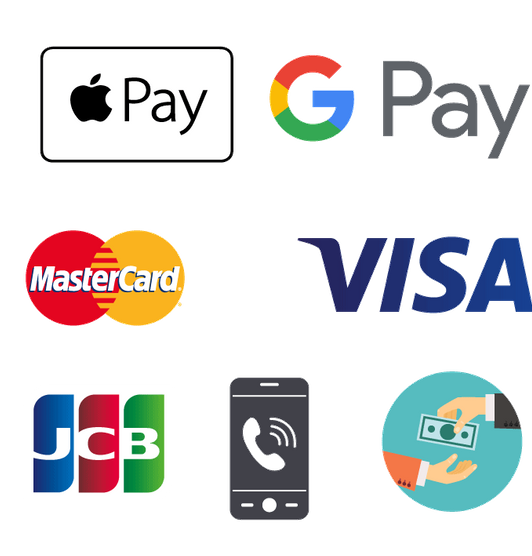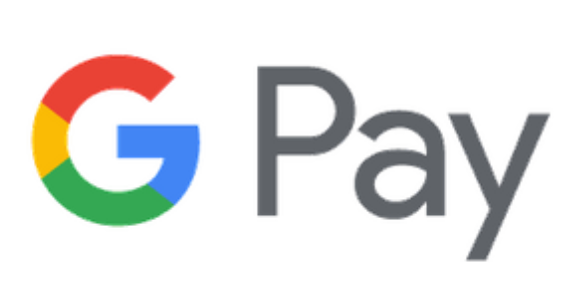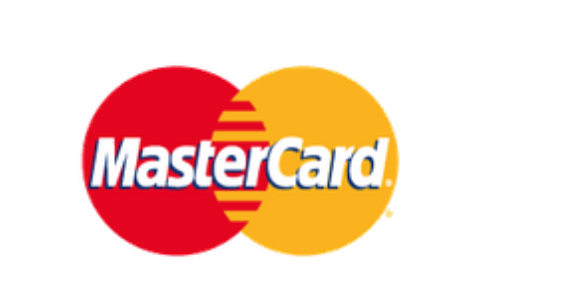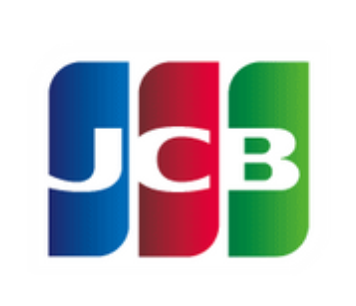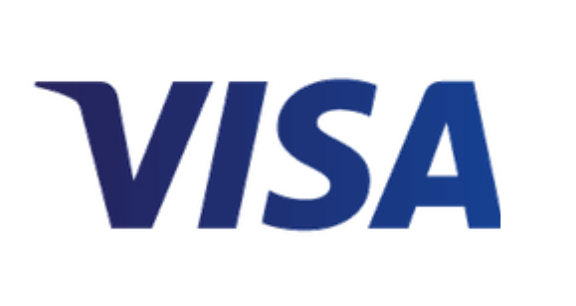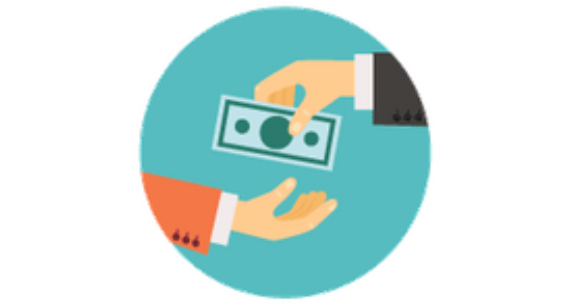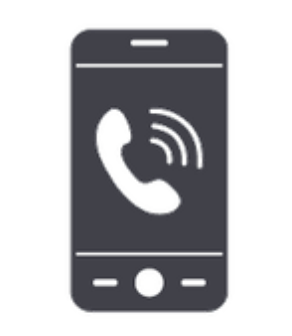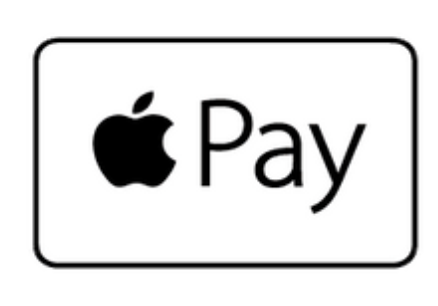 With regard to most services, PureLiteElectrical provides a wide range of electrical services with the quickest turnaround times.